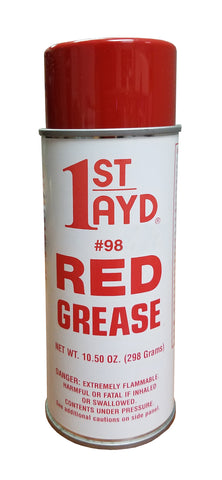 1st Ayd Red Grease (Lubricant) 10.80 oz.
Part # YES98
An aluminum complex lubricant that resists water, acids, salts, alkaline chemicals and other corrosive elements that normally affect lithium or calcium type products.
Operating temperature range is 0 degrees F to 450 degrees F
Provides extra protection under extreme pressure
Will not break down, harden, or separate when subjected to excesses of heat and pressure
If you have any questions on part information or pricing, contact Meta at metam@yesequipment.com or (262)790-8546.
---
We Also Recommend